Happy Birthday LAIIX!
February 2012
Congrats! The Los Angeles International Internet Exchange (LAIIX) proudly celebrates its ten-year anniversary. As a major IPv4 and IPv6 peering exchange designed to offer fast, secure network-to-network interconnection points, the LAIIX is a neutral and scalable peering infrastructure for providers of all sizes.
Built on a carrier class, high speed Layer-2 platform, LAIIX offers seamless switching fabrics at two important carrier locations in Los Angeles: 626 Wilshire Blvd. and 1 Wilshire. Internet service providers, carriers and content providers are able to cost effectively exchange IP traffic at speeds up to 10 Gigabit Ethernet, which allows reduced transit costs and increases overall performance.
TELEHOUSE America also operates the New York International Internet Exchange (NYIIX), which interconnects with LAIIX. NYIIX recently exceeded 200 Gigabits of traffic and offers connectivity through several key buildings in New York including: 111 8th Avenue, 60 Hudson and the three TELEHOUSE data centers: TELEHOUSE New York Broadway, TELEHOUSE New York Teleport, and TELEHOUSE New York Chelsea.
Recently, TELEHOUSE America has hosted a series of webinars targeted at unraveling the mystery of peering. A replay of the webinars can be seen here: Peering 101 and Peering 102.
To learn more about TELEHOUSE America's peering exchanges please visit: http://telehouse.com/peering.php or contact TELEHOUSE at sales@telehouse.com or 718-355-2500.



Our First Breakfast Event of 2012 at TELEHOUSE Headquarters!
February 2012
On Wednesday, February 15, 2012 TELEHOUSE America's partners, customers and friends gathered at our flagship data center, the Teleport in Staten Island, for our first breakfast event of 2012. Featured speakers included Hunter Newby, CEO of Allied Fiber and Morris Tabush, Founder and President of Tabush Consulting Group.
Mr. Newby's presentation focused on "The Need and Rationale for a New, National, Carrier-Neutral Colocation and Dark Fiber System". As he explained, most current long-haul dark fiber is over ten years old, with many routes having reached fiber exhaust or lease elimination. Currently, dark fiber is in a much higher demand than ten years ago due to wireless technology, distributed data centers, cloud computing and rural broadband demand.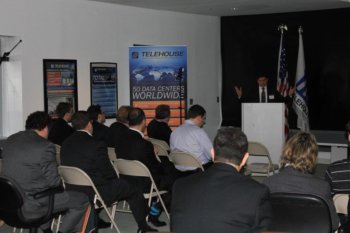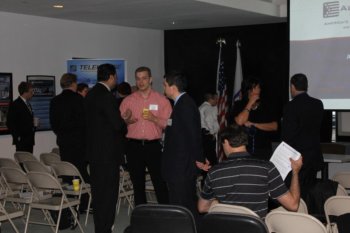 Meet the TELEHOUSE Team!
February 2012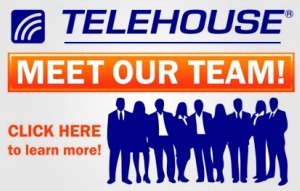 For over 20 years the TELEHOUSE staff has provided exceptional service and personal attention to each and every one of their customers. Often times, our clients and partners never get to meet all of the individuals who work hard to make sure the TELEHOUSE name is associated with excellence. In effort to help our readers become even more involved in the TELEHOUSE community we have decided to interview members of our team each month and allow them to tell you a little bit about who they are and why they love working here.
Happy 1st Birthday, TELEHOUSE New York Chelsea!
February 2012
Can you believe how fast time flies! TELEHOUSE America has some exciting news! They are celebrating the 1st birthday for their newest Manhattan data center located on 85 10th Avenue. TELEHOUSE New York Chelsea officially opened its doors on January 24th, 2011.
The Chelsea Center hosts Tier 1 and Tier 2 carriers, including AboveNet, Cogent, KDDI America, Level 3 Communications, Neutral Tandem, Optical Communications Group, Sidera Networks, Time Warner Cable, XO Communications, and more continue to join the TELEHOUSE family in 2012. This premier facility also offers access to the 140+ members of the New York Internet Peering Exchange (NYIIX). The facility was built in response to the demands of companies of all sizes in busy city of Manhattan, and it provides direct access to New York City's dense telecommunication network. TELEHOUSE New York Chelsea is a perfect choice for companies looking to colocate in the New York metro region.
To learn more about the specifications of the Chelsea Center click here. To contact TELEHOUSE America directly about services at TELEHOUSE New York Chelsea call 718-355-2500 or email sales@telehouse.com.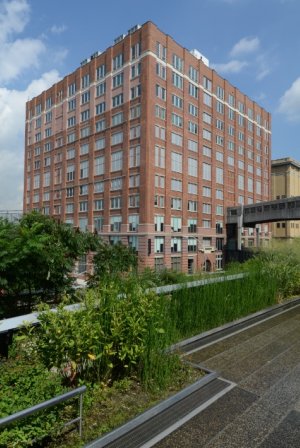 Industry News Roundup
February 7, 2012
Telecom Ramblings
February 8, 2012
Telecom Ramblings
February 15, 2012
Fierce Telecom
February 21, 2012
Fierce Telecom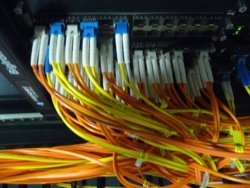 TELEHOUSE America on the cover of Mission Critical Magazine!
February 2012
Spotlight on TELEHOUSE America! TELEHOUSE America's Director of Sales and Marketing, Fred Cannone, has a featured article in the January/February issue of the popular industry publication, Mission Critical Magazine. TELEHOUSE's Chelsea Center is used as a prime example when it comes to choosing a data center based on location and all of your other data center requirements and needs. The article can be used as a go-to guide for both IT professionals and amateurs looking to discover the optimal colocation facility for their unique and growing business.
Read the entire article by clicking here! To learn more about all of TELEHOUSE America's facilities and services contact 718-355-2500 or email sales@telehouse.com.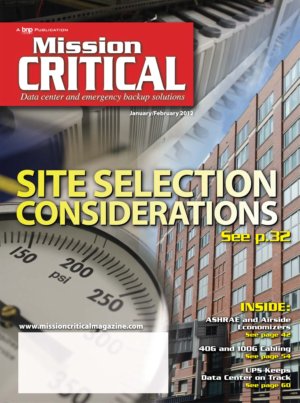 TELEHOUSE Adds their Voice to Metro Connect 2012!
February 2012
TELEHOUSE's Vice President of Operations, Internet Engineering and Business Development, Akio Sugeno, spoke at Metro Connect in Miami this month. C-Level individuals from the metro local and access market were all present to share ideas and learn more about upcoming trends.
The panel discussed successful strategies when tackling big bandwidth need quickly and affordably. They also emphasized fiber based infrastructure being the "next big thing" in 2012. The Metro local and Access market is growing 40-60% per year! TELEHOUSE was honored to join this elite panel and explore issues directly affecting our industry.
Learn more about this event by clicking here!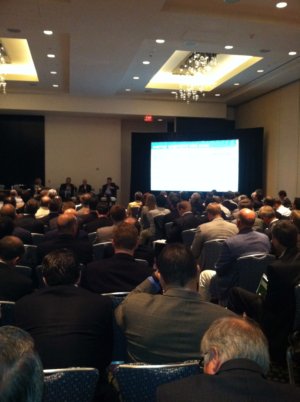 2012 Touted as the "Year of the Network"
February 2012
2011 was indeed an explosive year for network innovations on many levels. From increased speeds and feeds to hot initiatives such as cloud computing, storage, IPv6, and data convergence, 2011 is marked as the time in which networking innovations truly erupted, after years of being stagnant. With that, it is reasonable to conclude that 2012 will indeed be continuing the path of paving way for new networking technologies and opportunities.
A recent article featured by Data Center Dynamics describes 2012 as the "Year of the Network", citing that network operators across all sectors continue to seek out ways to drive data faster, and create shortcuts for content, which leaves the network vulnerable to exertion as it copes with today's heavy multimedia and application demands.
The 'cloud' in particular has grown rapidly, which means that it will be one of 2012's biggest requirements across several key industries. Data Center Dynamics states, "If cloud computing is going to be the trend in 2012, the network will be its bottleneck."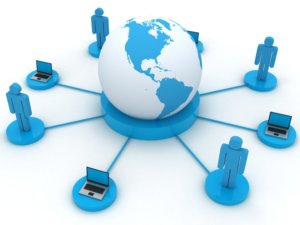 Enhanced Power Reliability for Data Centers
February 2012
Have you ever gotten in your car and it didn't start? Probably doesn't happen very often, but if it ever did - you would be extremely frustrated to say the least. When purchasing a car you trust that your vehicle will work properly each and every day. And it should - as long as you maintain it - things such as changing the oil regularly, adding proper levels of water and coolants, and replacing spark plugs and filters.
The same can be said for data centers. We expect and trust that our data centers will remain up and running at all times. But without the proper maintenance and testing, our critical information, business applications, and communications can be in jeopardy. That could in effect wreak havoc on our daily operations, client relationships and our bottom line.
Data centers require experts in-house to make sure they run properly and stay 'ON' all the time. The 'ON' mode for data centers is directly related to the reliability of its power systems (among many other things).
Contact TELEHOUSE!
Call:
+1-718-355-2500
E-mail:
Website: