Inteliquent Extends its IP Network into TELEHOUSE New York Chelsea
March 2012
TELEHOUSE America is excited to announce that Inteliquent (formally known as Neutral Tandem/Tinet) is the newest carrier to extend its IP network into TELEHOUSE New York Chelsea, located at 85 10th Avenue.
Inteliquent will offer a comprehensive suite of global connectivity solutions out of TELEHOUSE New York Chelsea, including IP transit services utilizing both IPv4 and IPv6 routing, Ethernet Private Line (EPL) transport service, remote peering, and its newest Ethernet service, EtherCloudSM. EtherCloud, which first launched in April of 2011, is a Layer 2 platform connecting diverse partner networks into a holistic Ethernet cloud that delivers end-to-end Ethernet and VPLS connectivity around the world. Inteliquent has been a valued customer of TELEHOUSE since 2003, also connecting at its 25 Broadway facility.
Inteliquent is just one of the many carriers to extend into TELEHOUSE Chelsea within the last year. Additional carriers and ISPs include AboveNet, Cogent, KDDI America, Level 3, OCG, Sidera Networks, Time Warner Cable, and XO Communications. To learn more about TELEHOUSE Chelsea, visit http://www.telehouse.com/press_coverage_telehouse_chelsea.php. You can also schedule a tour of this state of the art facility by contacting TELEHOUSE at 718-355-2500 or at sales@telehouse.com.
For more information on Inteliquent, visit www.inteliquent.com.

TELEHOUSE Los Angeles Achieves SSAE16 Compliance
March 2012
TELEHOUSE America is proud to announce that its Los Angeles facility is now SSAE 16 Type 1 compliant, having successfully completed the rigorous independent assessment required of the SSAE 16 standard. The Los Angeles Center, located at 626 Wilshire Boulevard, completed a stringent audit of its internal business processes and IT controls, including physical security, environmental security, logical security, and network security.
The voluntary assessment further exemplifies TELEHOUSE America's commitment to its customers. For many companies, an SSAE 16 compliant facility is a necessity when choosing a data center.
Statement on Standards for Attestation Engagements (SSAE) No. 16 is an internationally recognized third party assurance audit designed for service organizations. Unlike SAS 70, SSAE-16 is an "attest" standard, falling under the attestation framework, rather than the "auditing" framework of the SAS 70 standard. Service auditors first must obtain management's written assertion and then express an opinion on the fair presentation of each facility's system and the suitability of its design for the period covered by the report.
Currently, TELEHOUSE New York Chelsea, TELEHOUSE New York Broadway and TELEHOUSE New York Teleport data centers are undergoing SSAE 16 Type 1 audits. To learn more about SSAE 16, visit http://www.ssae-16.com.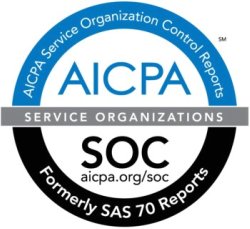 TELEHOUSE Launches Telecloud UK Website
March 2012
Back in January, we announced TELEHOUSE London and KDDI Europe launched Telecloud, a portfolio of cloud products desired by the IT marketplace. We are excited to reveal the launch of www.Telecloud.UK.com, the home to an array of enterprise Cloud solutions deployed within TELEHOUSE's state of the art data centers in Europe.
The Telecloud portfolio of flexible services range from the provision of cloud infrastructure, managed private cloud environments, a public virtual data centre (Telecloud Shared VDC), storage and disaster recovery and software-as-a-service solutions.
TELEHOUSE and KDDI Europe's cloud solutions provide companies with a dedicated infrastructure platform, which is housed, connected and managed within TELEHOUSE London's premium colocation facilities to host their most mission-critical applications. The Telecloud Virtual Data Centre offers an efficient approach to on-demand IT delivery with immediate start up. The Telecloud service emphasizes TELEHOUSE's global commitment to provide world-class services and innovative products to customers around the world.

Meet the TELEHOUSE Team!
March 2012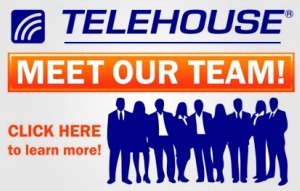 For over 20 years the TELEHOUSE staff has provided exceptional service and personal attention to each and every one of their customers. Often times, our clients and partners never get to meet all of the individuals who work hard to make sure the TELEHOUSE name is associated with excellence. In effort to help our readers become even more involved in the TELEHOUSE community we have decided to interview members of our team each month and allow them to tell you a little bit about who they are and why they love working here.
Industry News Roundup
March 9, 2012
Telecom Ramblings
March 15, 2012
Telecom Ramblings
March 22, 2012
Fierce Telecom
March 26, 2012
Fierce Telecom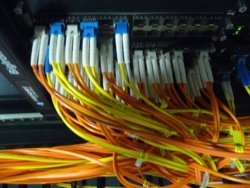 TELEHOUSE and Security on Demand Deliver Managed Security Solutions
March 2012
TELEHOUSE and their newest partner, Security on Demand, are currently working together to deliver On-Demand TELEHOUSE Security, which utilizes a "Security-as-a-Service" (SaaS) business model powered by Security On-Demand's proven security architecture that leverages the best from both cloud-based and premises based security models. TELEHOUSE customers will be able to customize solutions specifically designed to meet their business' risk management and compliance needs and requirements.
Why should your business choose On-Demand TELEHOUSE Security, powered by Security On-Demand? Some advantages include: lowering the cost of compliance and IT ownership, the SaaS delivery model provides the benefits of rapid deployment (which means no maintenance and no upfront capital costs), flexible service levels, and you can equally participate in the management of your security technology as part of the security and compliance team.
TELEHOUSE and Security On-Demand are helping organizations maintain compliance with industry and government regulations, proactively manage risk, and defend against security threats. Through pre-packaged security solutions, companies can select the service options that fulfill the specific needs of their own IT infrastructure. The flexibility of this new service means businesses of all sizes can benefit from utilizing On-Demand TELEHOUSE Security.
To learn more about this new product and how it can enhance your place of business visit: http://www.telehouse.com/securityondemand.php. To contact TELEHOUSE directly about On-Demand Security please call 718-355-2500 or email sales@telehouse.com.

KDDI Driving Innovation
March 2012
KDDI recently announced the establishment of the 'KDDI Open Innovation Fund,' a $66 million (5 billion yen) investment targeted at supporting innovation and enabling technology start-ups. With an initial focus on investments in new companies in Japan and other Asia-Pacific regions, the fund will provide resources and platforms for cloud services, to foster the development of innovative technology, services and applications which are so critical to newly established businesses. These resources will aim to provide competitive advantages to help startups differentiate themselves in the marketplace.
Managed by Global Brain Corporation, an experienced venture capital firm focused on start up ventures, the fund will also leverage KDDI's expertise and technology platforms. An incubation program will be established to further define and organize potential start-ups. Read the press release by visiting: http://www.kddi.com/english/corporate/news_release/2012/0201/index.html.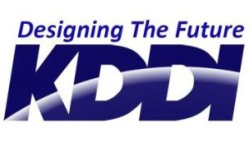 TELEHOUSE Frankfurt Exhibits at their First Event!
March 2012
TELEHOUSE Frankfurt announced they will be attending WorldHostingDays (WHD) from March 20-23rd at the Europa-Park in Rust, Germany. WHD Global is one of the world's largest hosting events with an estimated 3,500 attendees from over 80 countries. Representatives from Europe, America and Asia will include upper level management from a variety of reputable companies.
TELEHOUSE will be able to inform attendees about their acquisition of Databurg GmbH's colocation facility, containing 220,000 sq feet of colocation space. The 43rd addition to the TELEHOUSE portfolio of premier global data centers is right in the heart of the financial center of continental Europe. It already impressively accommodates a number of Germany's largest corporations. It also provides them with access to DE-CIX, Europe's largest Internet Exchange with over 400 ISP's and carriers.
Come visit TELEHOUSE at Stand 79! To learn more about this event visit: http://www.worldhostingdays.com/eng/. You can also read the press release by clicking here.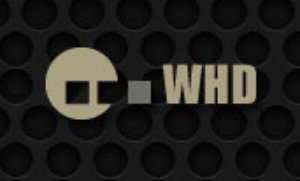 Managing Innovation and Security in the World of IT
March 2012
For IT professionals, it can be difficult to balance the pressure for continual innovation while keeping up with stringent security measures. Today's IT professionals are under constant demands to support innovation of virtualized networks, remote workstations and end-user systems, while still maintaining a secure environment.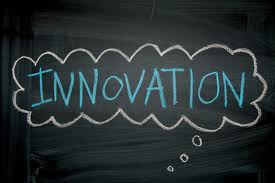 Data Center Space: To Build or Lease?
March 2012
That is a question many IT executives ask as their business changes and expands. Answers can come only from gaining a deeper understanding of both your internal organization's requirements and what options and facilities are available to you. The factors that go into making such decisions are different for enterprise customers versus colocation and managed service providers.
Contact TELEHOUSE!
Call:
+1-718-355-2500
E-mail:
Website: