AMAZON WEB SERVICES (AWS) DIRECT CONNECT NOW AVAILABLE FOR TELEHOUSE LONDON CLOUD Interconnect CUSTOMERS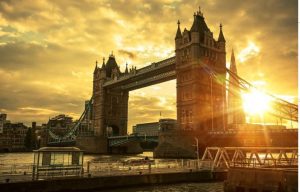 London, UK – 31st January 2018 – Telehouse, a leading global provider of data centre services,  announced the availability of Amazon Web Services (AWS) Direct Connect at Telehouse London Docklands providing Telehouse Cloud Interconnect Service users with private and dedicated access to Amazon Web Services. The service is deployed with Telehouse via dedicated 1Gbps or 10Gbps connections from any of the data centres located within the Telehouse London Docklands campus.
Telehouse customers in London can now use AWS Direct Connect to transfer data between their IT infrastructure and Amazon Web Services, without using the public internet. This provides organisations with a cost effective and consistent network experience and the ability to scale their bandwidth at peak business times. AWS Direct Connect provides access to the full suite of Amazon cloud computing services including; Amazon Simple Storage Service (Amazon S3), Amazon Elastic Cloud Compute (Amazon EC2), Amazon Virtual Private Cloud (Amazon VPC) and Amazon Relational Database Service (Amazon RDS).