Management Team
Masatoshi Nobuhara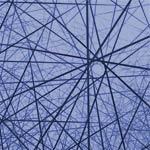 Masatoshi Nobuhara has an extensive background in executive management and company operations.
He first joined KDDI Corporation in 1992 upon graduation from Rikkyo University in Japan with a Bachelor of Art degree in Economics.  Since October 2013, Mr. Nobuhara has been managing the KDDI overseas business operations in financial, governance, compliance, risk management and IT.
He also engaged  in the M&A project of Mobicom, No.1 mobile operator of Mongolia, and assigned to non-executive Chairman of the board in 2016, and drive its Post Merger Integration Project.
Akio Sugeno
Vice President, Internet Engineering, Operations and Business Development
Akio Sugeno has been with Telehouse America since 1989. He is also the founder of the New York International Internet Exchange (NYIIX)-Metro NY's largest, most active Internet exchange-and the Los Angeles International Internet Exchange (LAIIX)–a key peering exchange for connecting US-based companies to the Pacific Rim. In his current role, Mr. Sugeno is charged with five major responsibilities: network engineering, managing the Company's exchange points, software/database engineering, operations and overall business development. Since 2011, he has been serving as an advisory board member of an FBI's technical conference (International Conference on Cyber Security) and received a certificate from the then director of FBI for his long time contribution. His paper on peering was published from Fordham University Press in 2013. Mr. Sugeno is actively involved with various network engineering organizations, and frequently speaks at both the Réseaux IP Européens (RIPE) and North American Network Operators' Group (NANOG) conferences. He earned a BS in telecommunications from Waseda University in Japan.
Richard Levine
Director of Sales and Marketing
Richard Levine has been a sales management leader in telecommunications for over 30 years, where he has led business development teams providing voice and data services, as well as developing urban private network infrastructure, and creating strategic alliances. His primary focus is on global networks.
Mr. Levine joined Telehouse America to lead its Sales and Marketing teams by developing sales channels across a variety of vertical markets that include Internet and content delivery service providers, telecommunication carriers, financial and media companies and enterprise clients. He is also responsible for sales & corporate planning, increasing website traffic and developing targeted email marketing campaigns to identify additional opportunities in business related to disaster recovery, co-location, managed services, and internet provider peering.
Prior to joining Telehouse America, Mr. Levine was president of Telecom Italia Sparkle, NA, overseeing voice and data services.
Milad Abdelmessih
Director of Corporate Divisions
Milad Abdelmessih has been with Telehouse in the human resources department since 2009. He started with the company as an HR generalist and quickly moved up the ranks to his current position as Director of Human Resources and Corporate Planning, overseeing a number of departments including Legal, Real Estate, Security, and Sales Support. During his time as HR manager, Milad was instrumental helping launch our newest U.S. facility, Telehouse Chelsea, located at 85 10th Ave in Manhattan.
Milad studied at CUNY College of Staten Island, where he acquired a Bachelor of Science Degree with three majors: Accounting, Finance, and Economics.