IT & Data Center Disaster Recovery Services
Disaster Recovery Data Center, Business Continuity Office Space
Scale with us today for all your Mission Critical Requirements
There is never a good time for your business operations to go down. Telehouse recognizes and responds to this by providing over 40 carrier-neutral data centers across the Globe in the US, EMEA and APAC. That goes hand in hand with our disaster recovery cloud services and data center managed services to meet all of your business needs.
Our operational reliability boasts a 25-year history of 99.99999 % uptime including N + 1 redundancy which means that those infrastructure components have at least one back up power source. Our award-winning cooling system in Europe (Adiabatic Cooling), is one example of how Telehouse data center disaster recovery service providers continue to develop innovative strategies for greater efficiencies for our customers.
When looking to a managed disaster recovery cloud services provider, New York businesses need turn-key, scalable, and customized solutions that support business continuity under every possible scenario. Telehouse leverages its managed services data center locations to deliver the space, technology, solutions, and expertise to protect your mission critical services and operations. That means providing the technology, planning and expertise that keeps secure application access and data transfers from the network to the cloud and beyond a constant reality regardless of any disaster.
Our Network Ecosystem
Our network ecosystem includes Telehouse Cloud Link which can provide you access to a multi-cloud platform – Amazon Web Services, Microsoft Azure and Google Cloud. Telehouse can work with you to develop a cloud-based DR strategy that can meet your needs.
Domestically, we can provide you the reach to over 130 data center locations in 13 cities with our partner PacketFabric and their Software Defined Network, enabling you to connect to other data center locations that you may require.
Telehouse IT disaster recovery solutions can provide space planning and workstations that can accommodate both front and back office in the case of an unexpected disaster. The facts are that 50% of businesses that experience a disaster and subsequent data loss (10 days or more), file for bankruptcy immediately. In fact 93% fail within a year. But with a disaster recovery company and a DR plan in place, it doesn't have to be your business.
Telehouse disaster recovery company and managed services solutions are designed to work seamlessly in support of your backup and disaster recovery (BCDR) plan. No possibility or eventuality is overlooked in delivering maximum and consistent uptime based on your own RTO and RPO. The goal is to be the only managed services disaster recovery data center solutions provider you need to ensure local, regional, and global access to your mission critical data.
Features of our business continuity disaster recovery office space:
Individual Executive Suites
Multiple Office Layouts, Furnished Workstations
Conference Rooms
Amenities
Corporate Park Environment
Proximity to major airports
Free Parking
Shuttle Service to Manhattan (Chelsea, Midtown, Wall Street)
Affordability   (cost $35-40.00 per square foot)
Cloud disaster recovery services
Backup and disaster recovery solutions
Server Disaster Recovery
The Telehouse organization has an excellent track record with Avature," added Robert Griffith, Avature's SVP of Data Centers & Security. "They have delivered uninterrupted power to us for the past 10 years in their New York City Teleport facility and remained fully operational throughout Hurricane Sandy." Robert Griffith, SVP of Avature
Mastering Disaster: Plan Ahead
We know businesses need to plan ahead and be ready for whatever Mother Nature or the guy upstairs can throw at them. When you need IT disaster recovery services and DR backup plan, Telehouse disaster recovery service provider is the solution.
With 25+ years of designing DR plans, over 40 global disaster recovery data centers and 99.999% uptime we'll keep your data safe, keep you connected and your business operational. Our primary dedicated Business Continuity Recovery Site is located in the Teleport Center facility on Staten Island (New York).
This colocation facility has never lost critical power in its 25 years of operations.
With this level of support from managed services, New York businesses have the expertise, facilities, and technology to ensure that your data remains safe, secure, and accessible.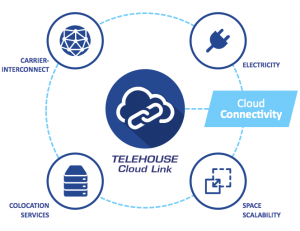 What You Can Expect From Telehouse
The Telehouse Disaster Recovery data centers provide customers with a fully built, ultra-secure, power-protected and rock-solid infrastructure. When you need to restore your data, IT systems and management controls, you'll have the resources at hand and support you need.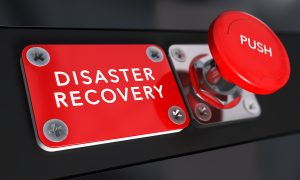 Contact us
Audits and Planning
Anticipating what your business needs to stay operational is the foundation of your DR audit. We look at what's in place now, is there a protocol your staff can follow, and what is the line of communications? Is there a redundancy plan for your data? An experienced DR team can ask the right questions and design a plan that works for you.
Relocation and Dedicated Space
In the event of a disaster like Hurricane Sandy where New York was under water for 2 weeks, our clients were able to stay operational. Some set up shop right in our data center, others had a remote work plan in place. Their businesses did not come to a halt, nor did the Telehouse team.
Our managed IT disaster recovery services in New York are ready to respond to every need to get your physical and virtual servers up and running to keep your business fully operational in busy times and times of disaster. Our remote hands, data center space, and remote workspaces can be combined to provide a seamless transition that keeps your business and its workforce moving.
Complete, Secure Data Backup
We are always surprised when customer's data is not backed up on a regular basis. A loss of data or an inability to access it can put companies out of business. We can make sure that doesn't happen to you.
DRS-I Module: Efficient & Effective Disaster Recovery
Telehouse provides our customers with the most flexible and secure Disaster recovery services that act as a custom fit for their business.
Through our premium partner in Business Continuity, TAMP Systems, Telehouse America offers its customers the DRS-I Module, a DR Module that can be implemented and maintained quickly, easily and cost-effectively. Equipped with powerful incident management capabilities, DRS-I enables efficient post-crisis recovery for end-users. The key features of this new module include:
An easy-to-use interface that enables instant module implementation for instant recovery and allows for later alteration to ensure a more robust functionality
24/7 secure worldwide access
Audit-ready best practices template
Critical BCM data storage in a central, customizable repository equipped with 10 categories of recovery resource and dependency data
Business Impact Analysis (BIA) and workflow tools
Multiple reporting options using either built-in templates or user-defined formats
Online collaboration tools and automated e-mail notification system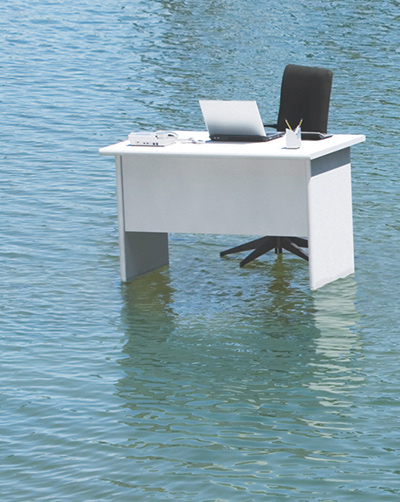 Master Disaster by Planning Ahead
Let's work together and THINK NEXT about planning for an event that can bring your business to a halt. Our experts will work with you to audit your current protocol and design a backup DR plan that keeps you connected—and your business operational. This all works seamlessly as part of our data center managed services to keep your data accessible, flowing and secure across the globe.
Talk to a Disaster Recovery expert