Our Standards
Telehouse Standards Overview
Telehouse has a proven record of achieving and maintaining standards that meet the needs of our customers' business objectives. At the center of this is an uncompromised commitment to dependability and reliability.
Our Proudest Achievement
As home to the first Teleport built in the United States, we've delivered uninterrupted, 100% uptime at the epicenter of New York Internet infrastructure for over 20 years. Additionally, Telehouse owns and operates the largest International Internet Exchange in the Northeast (NYIIX).
Our 360 Degree Program
Our compliance framework comprises a 360° program covering quality, security, and corporate responsibility standards. Using ISO, the world's most recognized standards portfolio to drive a culture of excellence, we have created a roadmap of accreditations to deliver our customers a customized and up-to-date service based upon the challenges they face within their business.
Certifications
United States
(SOC I ) Type 2
(SOC II) Type 2
PCI (Payment and e-commerce compliance)
HIPAA (Health care)
CPNI
SSAE16
Europe
ISO 9001, 14001, 27001
ISO 22301 (Business Continuity Management)
RMADS (Public Sector Compliance)
Carbon Trust Accreditation
Security Standards
Telehouse holds ISO 27001 (Information Security Management), an accreditation that addresses the business processes of the core areas of our business to ensure that our customers information is secure. This is built upon by a number of industry specific accreditations to ensure your infrastructure both secure and fit for purpose.
ISO 27001 (Information Security Management)
ISO 22301 (Business Continuity Management)
PCI-DSS (Payment Card Industry)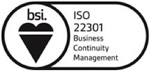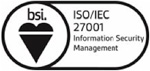 Corporate Sustainability
We are proud to facilitate the evolution of our customers' businesses by providing expert ICT Infrastructures that allow them to focus on what they do best. However, outsourcing the management of your infrastructure does not remove the need to ensure that your infrastructure is implemented in a responsible manner. Telehouse is committed to delivering Sustainability initiatives that nurture and develop the IT industry and wider social community. In doing this, we do not just meet our requirements; but allow our customers to treat their outsourcing costs with the same scrutiny as they would any direct expenditure.