6 Industry Trends from the 2015 TEX Telecom Exchange Trade Show
July 8, 2015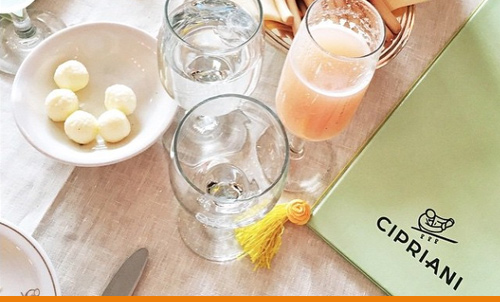 The Telecom Exchange (TEX) Trade Show took place on June 24th, 2015, at Cipriani's, a beautiful Greek revival structure in the heart of Manhattan's Financial District. TEX is a Tech industry event, with telecom carriers and collocation, data center and equipment providers joining for a day of networking and enjoying a refreshing Bellini.
The core philosophy of TEX is simple: to connect with the people behind these networks in a true, neutral playing field where all can meet, inspire one another and conduct business.
Why Telehouse Was There
Vincent Cannone, Telehouse Marketing Coordinator, summed it up as:
"The Telecom Exchange is a giant local event. It's akin to a reunion. People who have known each other for years, and along with new people, get together for a day of business development and networking."
The CEO Roundtable discussions included topics such as:
The Growing Network Needs of Rising Tech/Internet-based Companies
Rural Broadband—The Need, Numbers & Emerging Technology
Where Wireless and Wireline meet: The trends, technologies and opportunities
The Net Neutrality Ruling
Like NANOG, much of the discussions centered on service and market efficiency, and how the participants tweak their systems to increase it.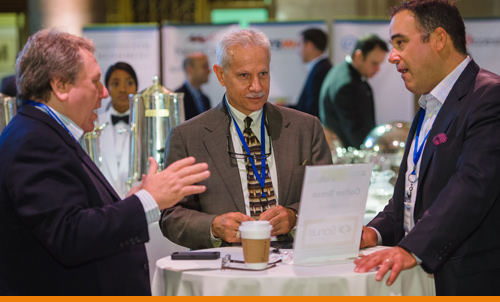 Peter Petronzi, 30-year telecom industry veteran and member of the Telehouse sales team, noted these 6 industry trends from talking with other attendees:
The customer will tell you where the industry is going.
"There were no aha moments at the show. And none were forthcoming because everyone there is tuned into their own customer's needs. I can tell you—you'll learn what you need to know when you listen to your customers.
Businesses can theorize all we want about what we should be doing, but if you don't pay attention to what the customer is telling you, you will definitely miss out."
Peering is on an upswing as part of the trend toward efficiency.
"One thing that seems to be gaining wider interest said Petronzi, "is Internet Peering. Peering is changing the way our clients connect to the Internet.
It doesn't replace what they are doing, but internet peering could improve the connection quality, saves money and offers more routing options. It is no longer just for carriers, ISPs or large content providers. And its popularity is growing.
Telehouse is a big player with NYIIX, an original open architecture exchange, arguably the largest exchange in the New York City area and a top 10 globally.
Again, this echoes what we learned at NANOG—the focus on efficiency.
Single source providers are gaining popularity.
There are wholesale data center providers migrating into the retail colocation space. And retail colocation companies competing in the wholesale space.
So instead of calling different companies for these services, now you can just call one company in order to simplify and consolidate vendors.
Since this overlapping requirement has become a necessity, it's important to minimize our client's pain in managing diverse needs. So, we are flexible in that Telehouse can deliver multiple scalable solutions around the world with a single contact and contract. It's a question of commitment to a total solution in delivering what the client needs, when and where they need it.
Your competition is also your customer.
What do you think when you see headlines that announce large search, content or social networks opening global data centers?
These companies are competitors, but also Telehouse customers.
Similarly, there are many companies Telehouse competes with that we may also buy from or sell to. The point is, these enterprises' efficiency-driven decisions actively cross-utilize a variety of internal and external resources to deliver the specific service needed.
Keep your talking points simple.
When communicating with a customer, it may not be someone from the IT department who understands typical IT related terms or processes. So, confusion can easily occur when non-technically oriented folks hear about or speak to complex issues.
When a person calls and says they want "CLOUD computing", they may not always know exactly that is or how it works, so I tell them—"there is no cloud or vapor nebula for computing".
That's when I know it's time to simplify the conversation.
I tell them, "the cloud services they seek are really just a type of on demand computing storage and network service available in or through just about any Data Center these days."
The key is that once this simple education process occurs, no matter the level, the conversation and engagement changes to a smoother outcome for both parties.
Global scalability is now a deciding factor.
For many people we spoke with, scalability is becoming more important as companies globalize. There are only a few companies in the world that can provide businesses with uniformly scalable, reliable IT support services in places such New York, London and Tokyo, as well as in Shanghai, Hanoi, and Moscow, and keep it all on one contract. That's a very attractive feature that can save a business time and money when looking to enter new markets.
Utilizing an experienced, reliable global data center services provider that manages the currencies, mitigates language and cultural differences within a uniform contractual framework is a distinct advantage in eliminating expansion obstacles while delivering operational peace of mind. Thereafter, working with more than one company is a choice.
To Summarize
The customer demand tells you where the industry is going.
Peering is hot because it increases efficiency while reducing costs
Single source providers delivering scalable, "total" solutions work better for customers
Competitors are often customers
Simplify your discussions and talking points
Global scalability is a deciding factor in choosing a service provider
Telehouse sponsored the raffle, and the after party was a big success!