Data Center Migration Survival Guide: Plan Like a Navy Seal
May 20, 2015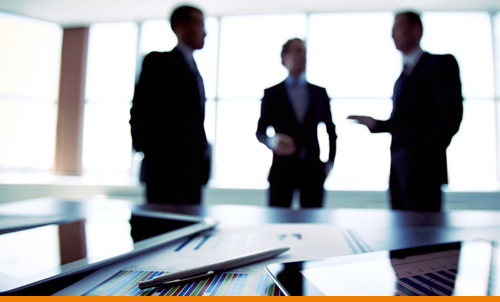 A Data Center Migration Requires Planning and Leadership
Migrating your servers to a Data Center for the first time, relocating from one to another, going global or consolidating is a daunting task for any sized company. Downtime is not an option. Rigorous planning and Navy Seal level execution are critical to make things go smoothly.
As the Seals say: "There are two ways to do something…the right way, and again."
No one wants to do this again. That's why it's not taken lightly by CIOs. There are usually a number of major driving factors that compel companies to migrate to a new Data Center facility. These include:
Regulatory requirements: If you are in a business like Healthcare, where you are required to be HIPAA Compliant, your providers need to be compliant too. Not all Data Center providers meet the rigorous standards, triggering a move.
Obsolete Infrastructure in the Data Center: A company's current facility may not meet your current standards for cooling, power and security.
Consolidation: Your data may be spread across several Data Center locations, making tracking, monitoring and administration complicated cumbersome and expensive. You may be in need of virtualizing hardware, software and managed service agreements.
Integration with Hardware and Software: If the Data center IT Infrastructure no longer integrates well with new technologies, it is time for a change. This often saves companies money by consolidating or using newer resources and reduces labor costs.
Capacity: The Data Center may be out of space, which can limit a company's ability to grow and scale.
Mergers and Acquisitions: A merger may require a new strategy for the combined data and a standardization of resources and labor. A company split can also trigger a move.
Globalization: Companies expanding into new global markets need a Data Center provider with facilities in other countries that match your company's footprint. They can provide you with support and help you conserve resources.
Budget Considerations: An IT audit may reveal areas where companies can save money. By relocating their data, they can consolidate services, improve latency, and write a better contract with a single provider.

The Leadership Team Plans the Mission
A coordinated effort by leadership is essential to make your migration a smooth operation. Everyone in your company is an end user, but, in terms of the migration, you need to have 3 key people in place to ensure the team is in place, stakeholders are represented and technical experts are ready to troubleshoot during the migration process.
1. Executive Leader(s):
This extends to C-Level Management. They choose and manage the team, ensure cooperation between vertical groups and make the case for important project tweaks as the migration process deploys. They consider cost and long-range benefits to your company. They will review the Master Service Agreement and ensure strategy is on target for cost and long-range objectives.
2. Technical Project Manager:
This is your in-house Project Manager. Your PM lays out the scope of the project and oversees each of the phases to satisfactory completion. He or she acts as the liaison between the Sales Engineer on the Data Center side and raises flags so that things don't get off track. This is the role that ensures that all phases of the migration are being documented—a critical part of the operation that will allow you to troubleshoot on the back end. They will determine if there is an opportunity to eliminate physical equipment and move to a virtual network while transitioning.
3. Transition Team Engineer:
This is the Data Center IT Ops Administrator. He or she is a transition specialist. They know the pitfalls and are precise at communicating the step-by-step process your team will take. They also have software applications that will facilitate processes and act as your point person with the Data Center staff. They can be in charge of creating and executing the Runbook that outlines the migration procedure in detail. Runbooks are typically created by technical writers and include procedures for every anticipated scenario, and generally use step-by-step decision trees to determine the effective response to a particular scenario. (Wikipedia)

Frontline IT Team and Partners Support the Effort
HelpDesk | Database Admins | Systems Admins: This team will help with asset inventories, application performance metrics—before, during, and after the migration. They'll work with your Technical PM to execute from the Runbook and keep it updated. They'll also have a handle on apps benchmarks and will set realistic post-migration goals. They're the ones who can trim away data that you no longer need so you don't spend time and money moving something that's obsolete.
Stakeholders: This would include big network users within departments. You're definitely going to need their help in the testing phase and performing dry runs before the actual transition takes place. They must be clear on what's needed from their end through each step of the actual migration flow to make sure Network down time is a short as possible. Their expertise will drastically reduce changes on the back end and can help anticipate problems.
Certified Partners: These are consultants who specialize in migration that the Data Center employs to help your company avoid problems. They know where you can save time and cut costs. They can handle the physical execution of the migration process.

Secondary Migration Support Team
Advisory Committee: These are stakeholder group representatives. They're going to flush out problems that pertain to their specific end users. They'll also know the best times to actually DO the Deed.
Internal Coordinators: They'll stay on top of communicating important information to the team before, during and after the move to ensure that people know what to do, who to call and who is doing what.
Plan your migration like a Navy Seal
Relocation to a new Data Center is something you won't have to do often—if you plan ahead. Anticipate your needs for the next 5-10 years, so that you migrate to a provider that grows with you and has an investment in your future there.
Having your team coordinated like a Navy Seal operation, anticipating each step and what could go wrong will help make the migration a Check Five-Oh.
More Seal wisdom: Preparation is just the byproduct of a willingness to try.