Human Side of Living With Thinking and Learning Machines
January 29, 2018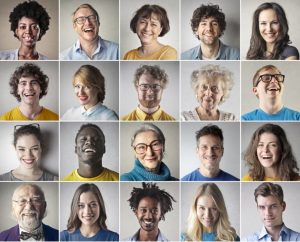 Global data centers are interested in harnessing the power of artificial intelligence and machine learning. Whether it is a data center in New York, Tokyo or Dubai, AI-centric discussions focus on efficiency, performance, and reliability. But there is another side to the artificial intelligence story. In an AI-centric world, humans and machines have to live in harmony. At Telehouse, we understand the importance of the complexity of interactions between humans and machines. Our New York data center alone employs tens of people who maintain our servers every day. So we wanted to explore an artificial intelligence story that focuses on the effect on humans.
Fantasy and Reality of AI Today
Over the years, movies like 2001: A Space Odyssey (1968) has shaped the public perception of AI. In this movie, H.A.L. 9000 is an AI-based spaceship control system that stops following the instructions of the humans and starts making its own decisions. The next generation of movies brought humanoids like C-3PO and R2D2 in Star Wars (1977). And the fantasy created by these stories have a strong place in our culture.
Sophia, a humanoid robot, has garnered a lot of attention as an interactive android that can respond intelligently. She was created by Hong Kong-based Hanson Robotics. Forbes magazine called her "the first robot citizen" because she was awarded Saudi Arabian citizenship during the 2017 Future Investment Initiative in Riyadh. Sophia was designed with Audrey Hepburn features. Her skin looks very human-like. She can create facial expressions and answer questions. However, her answers are partly scripted. Even though she gives the feeling of being sentient and provides fascinating entertainment for the general public, she is not what true AI enthusiasts are excited about.
The true power of today's AI technology is its ability to learn. In 2015, the computer program AlphaGo, developed by Google's DeepMind, was able to defeat the human Go champion. In 2017, the technology has advanced so much that AlphaGo is able to master the Go game in three days without any human intervention and create moves that no Go player has used before. It is an example of the power of artificial intelligence at its best. A dramatic illustration of the power of AI's learning capability is illustrated in the video where a DeepMind animation teaches itself to walk. It's fascinating to see the animation figure out the physics of its world and adapt to the laws.
Even though Sophia might get more attention due to its human-like appearance, the real changes in our lives will take place due to the AI technologies that can teach themselves new skills and produce unique and novel solutions.
Brain and Machines Working Together
AI conversations mostly take place in the "us vs. them" space. In this scenario, humans and machines compete against each other. But there are a lot of researchers working on brain-computer interfaces (BCIs).
An average human brain has more than 85 billion neurons. These neurons are firing signals to each other at breathtaking speed resulting in our cognition. BCIs allow these signals to move between human brains and mechanical devices. Braingate is a great example of this technology. It is a brain implant system that helps people who have lost control of their limbs. Since 2004, the system has been implanted into 13 paralyzed patients. Tiny electrodes called Utah arrays are used as sensors. These electrodes detect neuron activities and translate them to various forms of outputs. The outputs are used according to the patient's personal requirements. A Braingate patient was able to drink a cup of coffee by controlling a robotic arm. Currently, the technology is in clinical trials for future mass use.
Research and development of BCI technology are going beyond solving medical problems. People are looking at the technology as a human improvement opportunity. Kernel, a neuroscience startup, is researching ways to integrate brain implants that will help with cognitive enhancement. But this startup is not alone. Elon Musk's Neuralink is researching ways to use ultra-high bandwidth brain-machine interface that will let allow human beings to talk to machines without any direct physical connection. The motivation behind Kernel and Neuralink is to allow humans to communicate with AI-based devices at the same speed as other machines.
The melding of human and artificial intelligence is not a new concept. But we are probably seeing the first human efforts to make it practical. Most of the experiments will probably remain in the world of science fiction. But it is still amazing that human beings have reached a place where it is even possible to attempt such ambitious projects.
Staying Ahead of the Curve in An AI-Centric Work Environment
Whatever fantasy or reality AI brings, there are some practical issues to think about. There is no doubt the future work environment will have smart devices and machinery that can take over human responsibilities. It will change how we work and interact with each other. Every revolution has a price to pay and the systems need to be upgraded.
With the industrial revolution, governments had to start universal schooling to give people more opportunities. When automation in factories created another revolution, college education started to open up new doors. The AI revolution is going to profoundly change the way our workplaces function. An early college education that lasts for a lifetime is quickly becoming a redundant model.
In a world where machines can learn and humans have to hook-up their brains for cognitive enhancement, workers will have to keep learning new skills throughout their lives. The massive open online courses (MOOCs) are a response to the coming changes. Courses on Udemy, Udacity, Coursera and more allow workers to delve into life-long learning. As more AI technologies start to take over both blue-collar and white-collar jobs, the MOOCs will become more important institutions for continued learning.
Today robotics and artificial intelligence are challenging the livelihood of millions of people. It's important to understand the implications of these changes and prepare our education system for it. Otherwise, we will become a society of discontent with sharp disparities of wealth and opportunity.
The Future
Over the history of humanity, technological innovations have had a profound effect. From the taming of fire to the creation of the wheel to the printing press to electricity to the internet, every innovation has improved human lives. So there are reasons for optimism. But at the same time, when innovations break the social order it can lead to disasters like World War I and II. Artificial intelligence has the power to change the fabric of our society. So all of us should pay attention and try to build a better future together.