Telehouse Hong Kong CCC

* For details of the TIA-942  certification, click here
About Telehouse Hong Kong CCC
One of the largest and most technologically advanced carrier neutral Data Center facilities in the Asia Pacific Region
The first Data Center in Hong Kong to achieve Rated Tier 4 certification by the Telecommunications Industry Association (TIA) The certification signifies maximum reliability, fault tolerance, resilience, dual redundancy and superior quality. It also means the provider has gone through the scrutiny by the TIA for meeting or surpassing the Telecommunications Infrastructure. Cloud Computing Complex (CCC), a purpose-built 3-story facility
High Connectivity
Multiple service providers are in the facility and there is easy access to to Hong Kong Exchanges and Clearing Ltd's Data Center. We are a few blocks away from HKEx's data center. Internet access is available for small to the largest requirements.
Premium Space
Hong Kong CCC has 396,000 sqft/ 32,000 sqm with 3,400 rack space capacity which allows easy expansion.
We provide colocation service starting from half rack to full rack, shared space, and dedicated space. Optional services include customer equipment monitoring and maintenance services, managed infrastructure, managed security, DR (Disaster Recovery), business continuity services, Internet connectivity, remote eyes and hands.
Strategically located in Tseung Kwan O, New Territories, 25 minutes from the central business district
Tseung Kwan O is home to an array of local and international companies, under 7.5 miles from the Central Business District and approximately 30 minutes from the airport. With virtually no risk of natural disasters in the vicinity, Telehouse Hong Kong CCC is ideal for securing mission-critical business.
Unparalleled Level of Security
High security location, just a few blocks away from HKEx's Data Center, with the highest level of perimeter security: ISO27001 Standard.
Security layers include: Bollards and hydraulic blockers, 10-foot high concrete fencing, biometric security systems. entrance mantrap, reception check, access card control, CCTV monitoring
Data Center Infrastructure
Cabinet colocation:
Customer's equipment is installed in a 19-inch standard individually locked cabinet with options in 23-inch
Cage colocation:
Dedicated private space enclosed in cages constructed to client specifications
Open colocation
Space for customers to set up their own cabinet with flexible floor partitioning available
Data Center Specifications
Power:
Scalable power options available
Private power generation with N+1 redundant configuration
Loop power receiving system of power source structure
N + 1 / 2(N + 1) UPS system with 15 minutes load discharge
N + 1 diesel generators plus contact with fuel company for refill within 2 hours
Standby generators with 24 hours autonomy at full capacity
DC and other power supply options available upon customer request
Air Conditioning & Cooling:
Air conditioning redundancy at N 1 configuration
Temperature: 71˚F ± 4˚F and relative humidity 50% ± 10%
31-inch raised floor design with airflow space to provide the most efficient cooling
Floor loading up to 307 lbs per square foot
Security System:
Building perimeter with 10.8 ft high concrete security fence wall
Hydraulic road blockers and bollards installed at the entrance of the facility
Facility is surrounded with a 20 ft wide private driveway
Secure and monitored single-person point of entry, physically guarded 24 x 7 and integrated digital video camera surveillance
Full CCTV coverage of the perimeter, common area and Data Center
Security access procedures in place to ensure that only nominated staff or visitors gain authorized access when required
Biometrics security system and card key with PIN to authorized individuals for access to customer space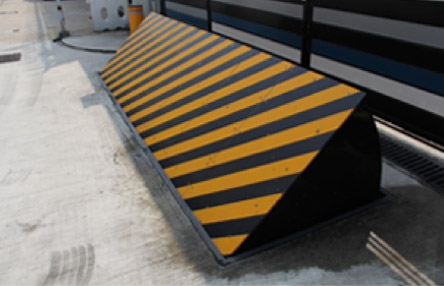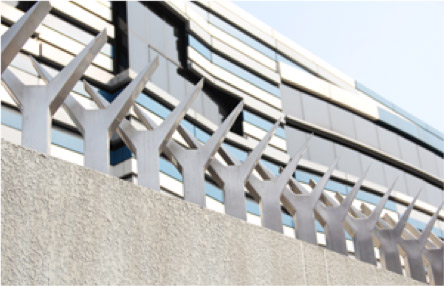 Fire Detection & Suppression:
2 – stage fire detection and FM 200 gas automated fire extinguishing system, which diminishes heat physically by absorbing heat energy
Designed to protect electronic equipment whilst being safe to human health.
Very early smoke detection alarms (VESDA) installed throughout facility
Portable fire extinguishers installed throughout site
Connectivity:
A carrier neutral facility offering customers the freedom of choice in connectivity with access to multiple major local and international network carriers
Dual cable lead-in and meet-me-room facility offers true diversity
Certification:
T4/R4 by TIA-942 (for premium part of its facility)
Additional Specifications:
Designed PUE at 1.6 to 1.8
Roof rights and space, Dock leveler, loading space available upon request
Dedicated storage space to accommodate planning, design and construction available
Office space and conference room rentals available, parking space for cars, lorry and containers
ISO/IEC 27001:2005 Information Security Management System
ISO/IEC 20000:2011 (ITMS 596000) IT Service Management
Environmental Site Assessment (by customer), Risk Assessment for Flooding (by customer)
Request a Facility Tour
Visit our Telehouse Hong Kong CCC Data Center to experience our tailored colocation solutions first-hand.
Take a Tour