Microsoft Selects Telehouse London Docklands for New Azure ExpressRoute Location
November 15, 2018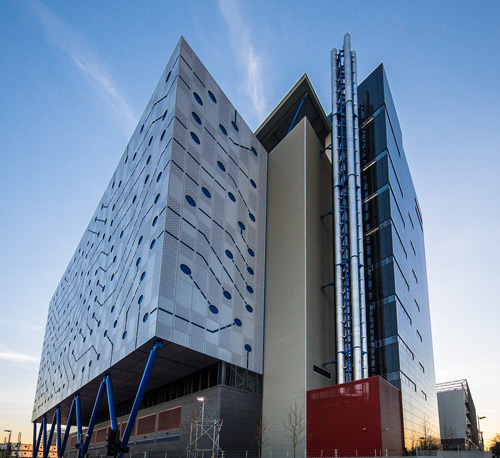 London, UK – 12th November 2018 – Telehouse, a leading global provider of data center services, today announced that its London Docklands DataCentre campus has been selected by Microsoft as a second Microsoft Azure ExpressRoute location in London. Driven by customer demand in London, Microsoft has established an ExpressRoute site at Telehouse enabling a low latency and dedicated path to Microsoft's cloud services and the rapid transfer of high volumes of data.
As enterprises continue to move their critical workloads to the cloud, whether for applications, storage, or back-up; network performance, resilience, scalability and reliability are imperative to ensure high-speed data transfer and access to their assets when needed. The Microsoft Azure ExpressRoute service allows customers to execute their hybrid cloud strategies using a resilient, direct and private connection to Microsoft's range of cloud services such as Microsoft Azure and Microsoft Dynamics. This private connection to Microsoft Azure ExpressRoute provides predictable performance for enterprises running mission-critical workloads.
Ken Sakai, Managing Director of Telehouse said; "More and more enterprises are seeking resilient, cost-effective and flexible solutions for managing their hybrid IT infrastructure. We are pleased to be able to meet the demands of customers by offering this private connection to Microsoft Azure ExpressRoute in our London data centers."
---
About Telehouse
Telehouse is the pioneering data center colocation provider established in 1989.  It is an owner-operator of global data centers, connectivity and managed ICT solutions to over 3000 corporations around the world. Telehouse is the data center subsidiary of Japanese corporation KDDI, a leading Japanese mobile and fixed-line telecommunications and ICT solution provider with 106 offices in 28 countries around the world and a Global Fortune company.
Further Telehouse press information: marketing@uk.telehouse.net