Private Cloud Solution Expands Client Infrastructure but not their budget!
January 14, 2015
Case Study: Expanding Client's Infrastructure Through Private Cloud Integration with Telehouse/Digital Edge Resources
The client is a worldwide manufacturer of monochrome and color printers, multifunctional products, wide format systems, and parts and supplies with revenue of over 3 billion dollars.
Executive Summary The client's IT infrastructure is located in one of Telehouse datacenters. The client needed to extend its processing power but didn't want to go into another round of capital investment, manage additional hardware and other service contracts. Rapid nature of the business and IT dynamics makes it difficult to scale up and down processing power and storage capacity without large capital investment. This is where Telehouse and Digital Edge partnership plays a role of dynamic infrastructure exertion resource through Private Cloud mechanisms. All hardware provided by Digital Edge is not shared among other client, is dedicated and exposed into client's infrastructure through fiber cross connects.
Client Profile The client's IT infrastructure consists of number systems including IBM, Oracle, VMware, multiple SANs and other enterprise class technologies.
 Solutions Digital Edge is capable of providing following resources on demand: 1) VMware Virtual Servers exposed through private fiber or coper cross-connects within Telehouse datacenter to client's infrastructure that are managed by client's tools and residing into client's security perimeter. 2) EMC RAID groups exposed through private fiber cross-connects within Telehouse datacenter to client's infrastructures as block or file devices. In addition the RAID groups leased to clients may implement storage tearing technology, deduplication technologies and file compression technologies. 3) Backup on disks volumes exposed through private fiber or coper cross-connects within Telehouse datacenter to client's environments. Compression and deduplication technologies can be implemented on the underlying storage device
Operational Cases: 1.      Exposing VM instances through high available copper cross-connect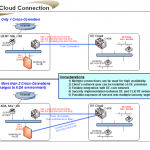 2.      Exposing RAID groups through Fiber cross-connects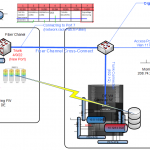 Responsibility Model
| | |
| --- | --- |
| Type of Service   | Responsible party |
| End user support | Client's IT / Digital Edge / 3rd party |
| Datacenter (s) | Telehouse |
| Network | Telehouse |
| Servers | Digital Edge/Client |
| OS | Client |
| Storage | Digital Edge |
| Applications | Client |
| Network Security | Digital Edge/Client |
| System Security | Client |
| Application Security | Client |
| Monitoring and troubleshooting | Digital Edge/Client |
| Vendor coordination | Digital Edge |
| DBA Services | N/A |
| Data Governance | Client |
| DR | Client |
| Backup/Recovery | Client |
| Change control/Deployments | Client |
| Patching | Digital Edge/Client |
| Documentation | Digital Edge/Client |
| Overall IT planning and budgeting | Client |
  SLA terms: Custom defined based on the solution architecture Infrastructure and technologies: VMware EMC Brocade Dell HP Cisco