Transforming Your Business to More Digital Capable and cloud Consumable Applications and Services
May 29, 2018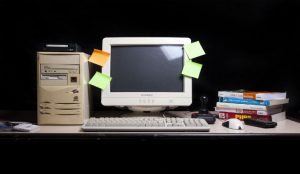 The cloud landscape continues to evolve as businesses move to multi-cloud approaches for developing, deploying and delivering applications. This mix of public, private, on-premises, off-premises, cloud interconnects, and SaaS creates a number of strategy and implementation challenges. By partnering with managed IT services, New York businesses, as well as those around the globe, are finding ways to mitigate those challenges.
Though the needs of each business and the paths may be slightly different, they all can deliver cloud consumable applications and services needed by a digital capable business. The shared goal is to take advantage of all available options to efficiently, flexible and cost effectively deliver a growing portfolio of applications and services. These managed services solutions enable efficient application management across providers and models.
The leading managed services providers can deliver all connectivity solutions as well as access to a huge list of cloud providers. This helps businesses develop a detailed approach to their digital operational and customer facing capabilities.
The first step is to start with business goals that inform decisions about application and services migration, placement, management and monitoring. These managed services solutions will provide a centralized ability to weigh costs, access, security, compliance and myriad other factors to come up with an answer across all the varying cloud formations.
Data center managed services provide end customers with access to:
IT expertise for engineering, management and monitoring of assets and environments via best practices that support ad hoc and ongoing needs
New skills and solution provider resources across infrastructure, technical management and cross vendor application management
Application access and uptime is critical to every business, so monitoring becomes an important component to cloud data center operations. Data center managed services can deliver a broad choice of monitoring and management capabilities for cloud data center visibility across all environments through analytics that includes:
Alerts
Metrics
Usage stats
Capacity, and more in one place.
Managed services solutions partners can provide numerous IT capabilities that enable businesses to manage, govern, and control all of those resources from a single point. Managed cloud services facilitate application modernization, optimization and scalability along with low latency access to meet changing business needs.
Data center managed services from experienced providers are critical to making the right hardware and software choices for designing and managing purpose-built private, public, hybrid clouds in a multi-cloud strategy. With these managed IT services, New York businesses both large and small have access to a variety of IT components, data centers and solution providers.
This ensures that applications and service performance and security are optimized for internal and external end users anywhere across the globe. By obtaining the needed backup, disaster recovery, and migration services and more from a single solution provider, digital transformations become simpler and more cost effective.
With managed IT services, New York businesses can focus on operations to drive innovation, business value, and growth. By partnering with the right cloud data center management services provider, businesses can achieve flexibility, scalability, management monitoring and security for true Integration across your application and services landscape.