Viumbe, LLC
June 14, 2013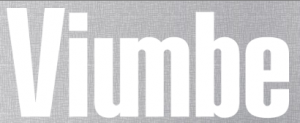 Background: Viumbe, LLC, formerly known as eBaums world, is an integrated digital media company that focuses on user-generated content in the humor genre.  Viumbe caters to 12 million unique visitors and streams over 35 million videos per month.
Challenge: In addition to its excessive cost, Viumbe LLC former colocation facility had reached its maximum capacity, inhibiting its ability to effectively support the organization rapid growth and mounting requirements. The company needed a proven and cost-effective colocation solution that supported its plans for continued growth and corporate expansion. However, the company was not in need of just another service provider; it required an established and trusted partner in business with the global presence, resources, expertise and product portfolio necessary to take Viumbe, LLC to its desired, next level.
We needed trust and flexibility in a data center partner. TELEHOUSE was able to deliver.  The key benefits for us were the ability to coordinate all East Coast operations from the West Coast headquarters of Viumbe with one single point of contact. Erik Maciejewski, Vice President of Technology
Solution: Viumbe, LLC chose TELEHOUSE America proven colocation services. Housed in TELEHOUSE Americas flexible-density, carrier-neutral flagship data center facility located at 7 Teleport Drive on Staten Island, Viumbe Colocation space serves as a secure, scalable and cost-effective solution to its unique business requirements.
Results: Located only 17 miles from Manhattan, and boasting direct connectivity to TELEHOUSE data centers located in major metro markets across the globe, 7 Teleport proved to be the ideal facility in supporting Viumbe plans for growth and expansion into previously untapped geographies.
Headquartered on the West Coast, Viumbe required a partner who could effectively work with the company technology specialists remotely, providing strategic recommendations and resources, quickly identifying and rectifying any concerns, and successfully carrying out tactical plans in their absence.   TELEHOUSE America flagship data center provided the solution. TELEHOUSE America ensured that monitoring, testing and/or servicing of Viumbe  business-critical infrastructure were completed in a timely, efficient and accurate manner. Its 7 Teleport facility is also home to the Customer Assistance Center (CAC), the control center for all TELEHOUSE facilities, which is staffed 24×7 with communications technicians and infrastructure engineers. Using the TELEHOUSE Information Management System (TIMS), the CAC is able to track and monitor trouble tickets, deliveries, and work projects, and is readily available to troubleshoot any issues for Viumbe, LLC.
Every aspect of TELEHOUSE planning and service was delivered in a consultative manner, designed to update and educate Viumbe, LLC from both a planning and technical perspective.  All of the companyinquiries regarding planning, pricing, and account management were clarified and kept as first priority. A highly flexible service provider, TELEHOUSEs sales and support teams were more than happy to accommodate Viumbeneeds by strategically modifying the service agreements to provision extra equipment and hardware for the organization.
Conclusion: Overall, Viumbe, LLC operations are well supported by TELEHOUSE America. Smart data center engineering and exceptional support have ensured that Viumbe, LLC will remain a loyal and long-term client of TELEHOUSE America.