Telehouse New York Teleport Datacenter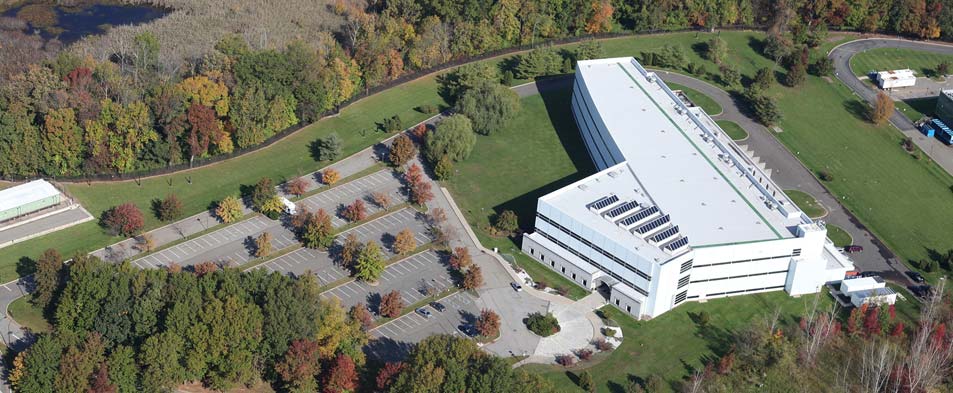 About Telehouse New York Teleport Datacenter
Custom-designed to operate as a Data Center and a Disaster Recovery site, ensuring continuous operation of your mission-critical IT systems
Redundant Power Supply from New York and New Jersey
Diverse power feeds from New York and New Jersey utilities along with backup systems minimize the risk of a power outage. The Teleport has never lost critical power since it opened in 1989.
Disaster Recovery Backup and Business Continuity
The Data Center operates as a data center and disaster recovery – business continuity site with 99.999+% reliability.
Premium Space in a Highly Secure Location
The 162,000 sq. ft. facility is located in the Teleport, a 100-acre office park on Staten Island, operated by the Port Authority of New York and New Jersey. It is just 17 miles from Manhattan and 12 miles from Newark Airport.
A Variety of Colocation Services
The Teleport Data Center offers customers the option to use common and caged colocation space as well as private suites.
Carrier Neutrality and High Connectivity
Teleport Data Center customers enjoy premium access to on-net service providers and key carrier hotels in Manhattan along with major peering exchange points.
Unparalleled Level of Security
Multi-layered levels of security are provided by Telehouse and the Port Authority Police Department 24×7.
Data Center Infrastructure
Common and caged colocation space (minimum 3 cabinets)
Metered power options available
Up to 10kW per cabinet maximum capacity
Private suites and dedicated business continuity disaster recovery space
Carrier-neutral facility
24×7 Customer Assistance Center with on-site technical support
Level 1 or "remote hands" service
Level 2 through Level 4 IT support
24×7 authorized personnel access only
Data Center New York Specifications
Power:
Redundant commercial power feeds (10mW total available)
Static A and B UPS systems (up to 4700 kVA); N+1 configuration
Six diesel-powered generators (5,625 total kva); N+1 configuration
Leading and lagging output power factor without de-rating
48-hour diesel fuel supply on-site; multi-vendors' deliveries within 24 hours
Eight back up battery strings, handling full-power load for up to 15 minutes
Air Conditioning & Cooling:
The Telehouse New York  Data Center at 7 Teleport has redundant air-conditioning units (N+1) in place to ensure top quality continuity and reliability
Central monitoring for all HVAC systems
Connectivity:
Direct Access to the Telehouse New York International Interexchange, NYIIX
Two completely diverse fiber routes to/from site with diverse building entry paths
Dark fiber available
Up to 100GigE Peering interconnection point to NYIIX
DSR – IDF cabling infrastructure (virtual Meet-Me-Room) throughout building suites
Transport capability to major local carrier hotels
Multiple bandwidth & IP connectivity options
Fire Detection & Suppression:
Telehouse New York Teleport provides pre-action sprinklers and halon or FM200 for fire suppression within the Data Center
Security Systems:
Perimeter 1 – The Teleport Park's Security by the Port Authority of NY & NJ Police
Designated high-level security zone
Outer perimeter steel fencing (10 feet high)
Outer perimeter infrared detectors and video
Security gate with 24×7 guards
Grounds patrolled
Authorized access only – requires picture ID
Perimeter 2 – Telehouse Teleport – 7 Teleport Drive's Security
2nd perimeter of Outside Motion Detection and Video
Closed-circuit television video surveillance – internal and external
24×7 TELEHOUSE security personnel on-site
Electronic Card and Biometric Security
Photo ID required for site access
24×7 authorized customer access monitored via regularly updated access lists
Building patrolled
Additional Specifications:
Telehouse Teleport is also the home of our Customer Assistance Center (CAC)
The CAC is the control center for all Telehouse U.S. facilities and is staffed 24×7 with communications technicians and infrastructure engineers
Using our Telehouse Information Management System (TIMS), the CAC is able to track and monitor trouble tickets, deliveries, work projects, etc.
Request a Facility Tour
Visit our Telehouse New York Teleport Data Center to experience our flagship facility first-hand!
Take a tour