THINK NEXT: 25 Years Paving the Way With Data Center Innovation
July 28, 2015
A Company of Firsts
This year marks 25 years of Telehouse connecting enterprise customers all over the world. Telehouse has paved the way in Data Center technology and Managed IT and, as the Internet evolves, is driven to stay ahead of our customer's demands for efficiency and performance.
To mark this occasion we are looking back at a few of our firsts, as well as what we are doing to THINK NEXT for our customers.
Anticipating Demand for Colocation With the First Purpose-Built US Data Center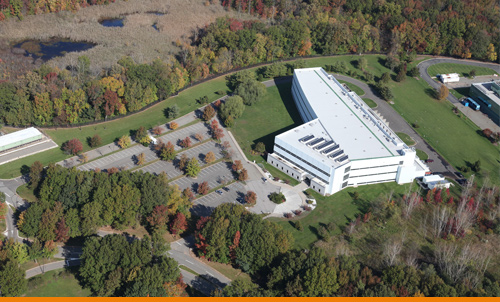 Our engineers anticipated a rising demand for Colocation that was secure, reliable and scalable. To meet the imminent demand, Telehouse engineered the world's first purpose-built Data Center in the US in 1989.
The 162,000 square foot Teleport in New York was built to advanced specifications and remains a powerhouse for our customers.
The Teleport is home to our US headquarters, located in a 100-acre campus on Staten Island. The premium Colocation space is located just 17 miles from Manhattan and less than 12 miles from Newark Airport. In the event of a disaster recovery situation, our customers have local access to their equipment and support to stay up and running.
The Teleport is the largest Telehouse facility in the US. It has N+1 UPS configuration, N+1 cooling redundancy and two completely diverse fiber routes to/from site with diverse building entry paths. A newly built cooling system designed to our rigid specifications has been completed. Our own Telehouse engineers supervised the project from design to implementation.
THINKING Ahead in Peering With NYIIX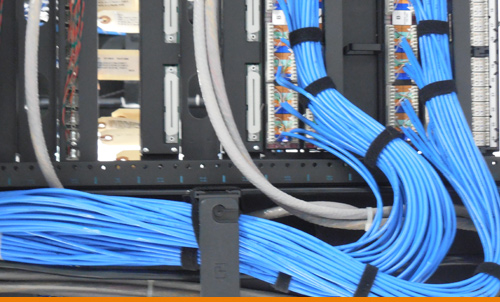 While still in the planning stages, we predicted that optimal connectivity would be a crucial aspect to our customers business operations. With that goal, The Teleport was designed to be the home to NYIIX, (New York International IX).
This state of the art Peering Exchange connects hundreds of our customers in an open Peering platform, and is one of the largest Peering Exchanges in the world. NYIIX has exchange points in LA and PA to connect you across the US.
THINK Infrastructure
We recently completed a NYIIX system-wide upgrade to the new Centillion platform. The NYIIX Centillion Platform uses a Dual Core MPLS/VPLS infrastructure to give our customers an enhanced member experience with higher capacity and a more redundant infrastructure.
THINKING NEXT in London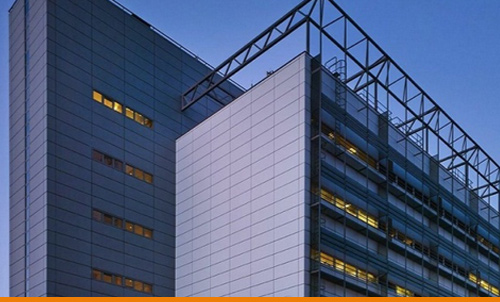 In 1990, Telehouse became the first colocation provider in Europe with Telehouse North in the heart of the London Docklands. Once again, Telehouse North was a purpose-built data center, designed to our exact specifications and with 9,170 m2 of technical space.
Now one of 5 Telehouse Data centers in London, Telehouse North is home to the London Internet Exchange (LINX) Peering Exchange. With nearly 900 private and public peering ports into LINX, Telehouse North is the most connected data center in Europe, and with over 532 connectivity partners, one of the most connected in the world. With ultra-low latency routes to Europe, America, Russia, Africa and Asia, the Docklands campus is the ideal location for cloud and content service provision.
In 2015, Telehouse North began the installation of LINX 100g ports. This allows us to continue to meet client Peering demand and ensure it aligns with the latest advances in technology.
THINK NEXT in Cooling Efficiency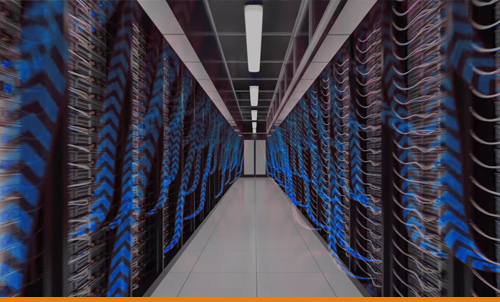 In 2011, Telehouse achieved Carbon Trust Standard Certification and switches to Smartest Energy in the UK to supply green energy to its site.
With the Telehouse North Two Data Center in London, Telehouse will set an even higher level of standards when it comes to data center efficiency. The newest facility incorporates the world's first Multi-Story Indirect Adiabatic and Evaporative cooling system. This means Telehouse North Two will be able to deliver an industry-leading PUE of 1.16.
Our privately owned Grid Substation will power Telehouse North Two. At 132KV, this will give our customers a secure, future-proof power commitment.
We believe THINKING NEXT in efficiency, technology and innovation supports our customers growing needs for their critical Data Center operations.
With 47 Data Centers globally and growing, we connect our customers with businesses everywhere.